Eurotech Park, Plymouth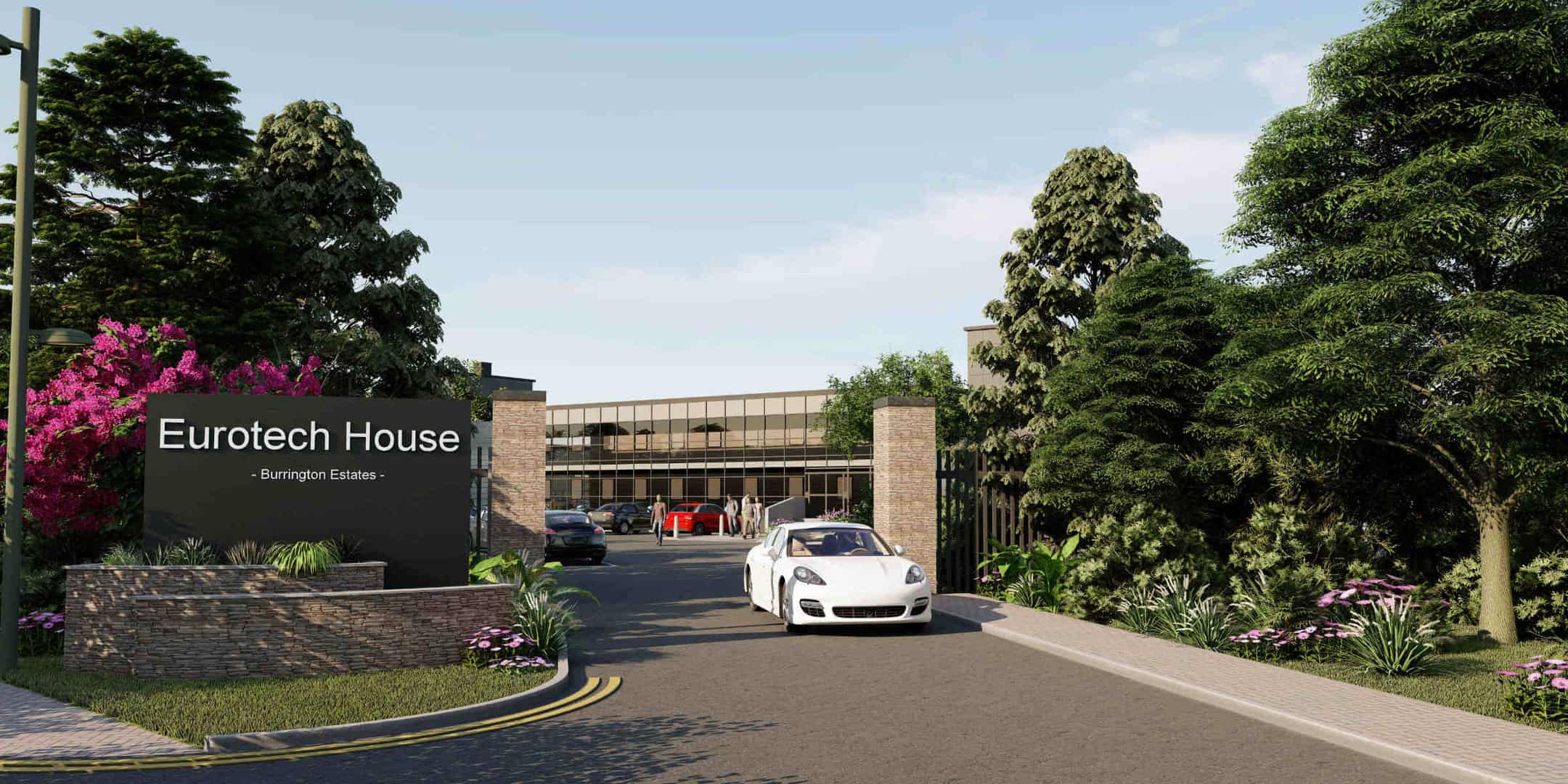 A legacy of innovation
Proudly presenting Eurotech Park, an extraordinary business haven nestled just moments away from the heart of Plymouth, Devon's renowned maritime city. This exceptional project, which has now sold out, features a collection of 30 cutting-edge commercial units that cater to the diverse range of local businesses and enterprises. These sought-after multi-functional workspaces, thoughtfully designed to align with Plymouth's bustling business landscape, were snatched up quickly, showcasing the dynamic economic potential of the region. While this opportunity may have passed, Eurotech Park remains a shining example of innovation and progress, and an excellent example of the thriving communities Onyx has helped create.
Site details
Key facts about the Eurotech Park development:
Eurotech Park, Plymouth showcased 30 commercial units tailored to local business needs
Advanced insulated panel tech ensured thermal efficiency, fire safety, and durability
Strategic north city location, under 2 miles from A386 junction for Devon Expressway
Please note: All Eurotech Park Plymouth units are sold out, reflecting overwhelming demand and success
Core features
Key facts about Eurotech Park, Plymouth
Flexible and fully bespoke layouts
Sizes from 1000 sqft
Latest solar panel technology with industry leading thermal-efficiency, fire safety and lifetime durability
Allocated parking bays plus a large loading area per unit
Glazed electrically operated roller-shutter door
Full height glazed elevations
Solar panels
Fitted for electric vehicle charging points
Options to configure 1/2 or full mezzanine floor
Use of covered bicycle parking on-site
Access to outdoor rest and picnic areas
Unit options
Standard options included:
Half width mezzanine
Full floor mezzanine
Electric car charging point
We are always happy to discuss your specific requirements. At Eurotech Park, we worked with specialist contractors to ensure each and every unit was ready to go for each clients bespoke needs.
Find Eurotech
Positioned in Plymouth's thriving landscape, Eurotech Park stands as a testament to prime location. Situated just north of the city, its strategic placement, just moments away from the A386 junction with the Devon Expressway, offers excellent accessibility. Eurotech Park offers great connections for businesses and customers alike, enhancing convenience and fueling opportunities for success. Though all units are now sold out, the legacy of Eurotech Park's strategic advantage remains a cornerstone of its impactful story.
Address
Eurotech Park, Burrington Way, Plymouth, PL5 3LZ
Get in touch
We are proud of the wonderful workspaces we create for our customers and of our unique and sustainable approach to construction.

We would love to hear from you so please get in touch, whatever your enquiry.